Homeowners Insurance
Your home is one of your biggest investments. It makes sense to protect it with the best homeowners insurance available. One way to get the best value for your insurance dollar is to work with an independent agent who works for you, not a specific insurance company, to help you decide which company and coverage best suit you.
Key items to consider include:
Replacement Cost coverage on your home
Replacement Cost coverage on your Personal Property
Adequate Personal Liability coverage
Identity Fraud Protection
Our companies provide a variety of discounts including:
Account discount
Newer Home credits
Safety and anti-theft credits
Package credits
Higher Deductible credits
Remember that a Homeowner Policy does not provide Flood Insurance. Coverage can be obtained through the National Flood Insurance Program.
Get A Homeowners Insurance Quote Online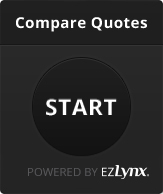 What An Independent Agent Can Do For You