Auto Insurance
Value is important – both in buying and insuring your car. You want a good value when you buy a car. Sure, you want a low price. But you also want transportation that's reliable and a quality service facility for repairs. That's true value.
The same applies to buying car insurance. Good insurance value means finding the right price, the best coverage and caring service. You need a policy that covers you fully, that pays claims promptly and a knowledgeable insurance agent.
Sutton & Tarantino Insurance Agency doesn't take orders – we offer advice and recommendations to make sure you have purchased a true value.
Have you ever wondered how much Auto Insurance you must carry in New York?
While New York State law requires that motorists carry a minimum amount of liability insurance of $25,000 for bodily injury to one person, $50,000 for bodily injury to all persons, and $10,000 for property damagein any one accident, most of our customers realize that these limits are not sufficient in today's economy. As a result most motorists carry higher limits of liability and secure additional personal Injury protection (above the mandatory $50,000 statutory amount). The law also requires all auto insurance policies provide Uninsured Motorists coverage (for bodily injury). subject to the same minimum limits. In addition, SUM (supplementary Uninsured/Underinsured Motorist) coverage may also be purchased in amounts that will match the Bodily Injury Limits of your own policy.
Our companies offer a variety of discounts including:
Account discount
Good Driver discount
Driver Training credit
Good Student discount
Safety feature discounts
Get A Free Auto Insurance Quote Today.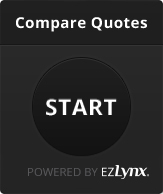 What An Independent Agent Can Do For You